Community
Our community is diverse, capable, and heartfelt. Our members and friends include dedicated senior teachers who have walked the Shambhala Buddhist path for many years, and enthusiastic newcomers who are just discovering our teachings on realizing basic goodness and building enlightened society.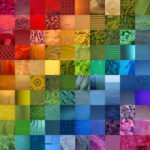 con Eve Rosenthal
November 23 - 30, 2019
Casa Werma
In this retreat we will gently explore our identity: How do I define myself? How am I perceived? How does this influence my relationship to others and society?