Open Meditation and Tea
Open Meditation and  Tea is offered every Monday, Casa Werma is open to all from 4:30 pm until 7:00 pm.
4:30 pm   Meditation Instruction and Garden Contemplation
5:00 pm   Shamatha Meditation in the solarium shrine room
6:00 pm  Tea, Refreshments and Conversation on the terrace overlooking the gardens or   around the fireplace
Find how to get to Casa Werma here.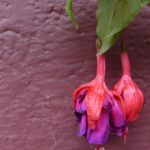 con Shastri Sandra Ladley
February 12 - 19, 2019
Casa Werma
This retreat is for women to come together in a beautiful setting surrounded by lush gardens to experience deep meditation practice, sacred community and creative expression.