Illuminating Basic Goodness 1: Who Am I? Exploring Identity and Belonging / Iluminando la Bondad Fundamental 1: ¿Quien soy yo? Explorar la identidad y la pertenencia
con Acharya Holly Gayley and Rick Merrill
December 15 - 20, 2017
*** Vamos a ofrecer en inglés con interpretación al español. Español abajo. ***
How do we develop a sense of self as separate from the world around us? Does adopting certain identities, personal and social, require us to leave parts of ourselves behind in order to belong? This module explores the classic Buddhist teachings on ego, alongside contemporary considerations of social identities and their relationship to systemic injustice in our society.
---
¿Como nos desarrollamos un sentido del ser que nos separa del mundo que nos rodea? ¿Cuando adoptamos unos identidades particulares, como personal y social, nos requiere a dejar atrás algunas partes de nosotros mismos para que encajamos? En este módulo, exploramos las enseñanzas clásicas del budismo del ego, junto a unas reflexiones contemporáneas de las identidades sociales y las relaciones a la injusticia sistemática en la sociedad.
Teachers

Acharya Holly Gayley
Acharya Holly Gayley is an Assistant Professor of Buddhist Studies at the University of Colorado in Boulder, having completed a Masters at Naropa University in 2000 and Ph.D. at Harvard University in 2009. She has been practicing meditation in the Shambhala tradition for more than twenty years and regularly leads meditation retreats and workshops as a senior teacher or shastri. Holly has frequently traveled to eastern Tibet for her research on contemporary Buddhist movements and enjoys trekking in the Himalayas and Rocky Mountains. Her first book, Love Letters from Golok: A Tantric Couple in Modern Tibet, came out in November 2016. For more information, visit…
Learn more about Acharya Holly Gayley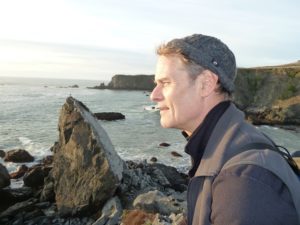 Rick Merrill
RICK MERRILL is professional dancer and choreographer. He performed and taught for many years in New York City and Europe and most recently served as faculty in the Theatre and Dance Department of Western Washington University. A member of the Shambhala Buddhist community since 1974, Rick teaches meditation and embodied contemplative movement.
Learn more about Rick Merrill