With the Equanimity of Yeshé Tsogyal: Exploring Conflicts and Disappointment on the Path
con Acharya Melissa Moore
February 29 - March 7, 2020
This week will evoke the spirit and life circumstances of Yeshe Tsogyal, who faced insurmountable challenges on the path and defied all odds by attaining Buddhahood. Practicing together and taking a deep dive into our current personal and collective challenges on the path, we will explore holding equanimity in the face of turmoil in our community. Drawing from the tenants of contemplative psychology, we will restore ourselves and renew our commitment to waking up through practice and the tranquil environment of Casa Werma.
This program is open to all levels of practitioners; no prerequisites.
---
Pay-It-Forward program tuition not including accommodations: $563 usd  We invite all who are able to do so to consider paying the Pay-It-Forward tuition rate. By doing so, you make it possible for us to offer scholarships to others, particularly our Mexico sangha, while also covering the direct cost of your stay here and contributing to our year-round operations. Please select "Pay-It-Forward Tuition Add-On" in Registration.
Full program tuition not including accommodations: $455 usd   We invite all who are able to do so to pay the full tuition rate.  By doing so, you cover the direct cost of your stay here and contribute to our year-round operating expenses.
Subsidized program tuition not including accommodations: 30% off Full Tuition  If the full tuition is unworkable for you, please pay the subsidized rate. By doing so you contribute towards the cost of your being here and everything it takes to keep Casa Werma operating year-round. Unfortunately, Casa Werma is not able to offer work/trade options at this time. Please type "SUBSIDIZED" in Discount Code in Registration.
Accommodations: 
There are several places to stay either onsite at Casa Werma or offsite as a "commuter" at our partner hotels.  A special discount of 15% is currently being offered to all of our retreat participants at
Hotel Casa Encantada
. Please use "WermaPP" discount code when making your reservation at their website.
Travel Arrangements: We recommend flights into Morelia airport (90 minutes away by car). We can help with travel arrangements, please inquire about options. Visit our How to Get Here page for more info.
 Please email [email protected] with any further questions.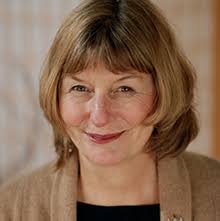 Acharya Melissa Moore
Melissa Moore, PhD., has been a student of Shambhala since 1979. She has an MA in Contemplative Psychotherapy from Naropa University, and she has been teaching internationally since 1994. She was empowered as an Acharya in 2013.  She Co-founded and continues to offer The Karuna Training, a 2-year professional certificate in Contemplative Psychology.  Karuna training is offered now in 7 Countries and in the United States in Berkely, Seattle, Albuquerque, Baltimore, and Las Angeles. Melissa's teaching is experiential and this brings people to a non-conceptual appreciation of the dharma.
Learn more about Acharya Melissa Moore