From Sacred Outlook to Sacred Activism
con Acharya Martin (Marty) Janowitz
December 14 - 19, 2019
This is a time when uncertainty, menace, and perhaps defenselessness are vivid sensations in our world, affecting us, others, and our environment near and far. These are not abstract threats. They provoke all manner of seductive projections and emotional reactions – fear, anger, pain, and resentment among them. What can we do as practitioners to be a force for peace, safety and compassion? What could enlightened engagement, protection and activism mean?
This will be a hands on program attending to View – underlying principles within the Shambhala tradition of Enlightened Society, Practice- guided meditations as well as physical, creative and sensory explorations of our bodies and the surrounding Mexican community, and Action- exploring how Shambhala teachings on kindness, courage and wakefulness might be applied in our specific contexts of active engagement with community service, activism and just plain life. Our goal is to stimulate and challenge us to engage powerfully and creatively in the emergence of a truly sustainable and basically good world – supporting, enduring and enriching personal communal and global pathways.
This program is open to all levels of practitioners; no prerequisites.
---
Pay-It-Forward program tuition not including accommodations: $458 usd  We invite all who are able to do so to consider paying the Pay-It-Forward tuition rate. By doing so, you make it possible for us to offer scholarships to others, particularly our Mexico sangha, while also covering the direct cost of your stay here and contributing to our year-round operations.
Please select "Pay-It-Forward Tuition Add-On" in Registration.
Full program tuition not including accommodations: $350 usd   We invite all who are able to do so to pay the full tuition rate.  By doing so, you cover the direct cost of your stay here and contribute to our year-round operating expenses.
Subsidized program tuition not including accommodations: 30% off Full Tuition  If the full tuition is unworkable for you, please pay the subsidized rate. By doing so you contribute towards the cost of your being here and everything it takes to keep Casa Werma operating year-round. Unfortunately, Casa Werma is not able to offer work/trade options at this time.
Please type "SUBSIDIZED" in Discount Code in Registration.
Travel Arrangements:
We recommend flights into Morelia airport (90 minutes away by car). We can help with travel arrangements, please inquire about options. Visit our How to Get Here page for more info.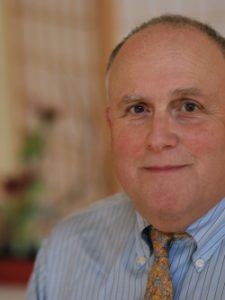 Acharya Martin (Marty) Janowitz
Marty Janowitz has been a student of mindfulness, awareness, and Buddhism since encountering his teacher Chögyam Trungpa Rinpoche at the age of 20. He is a senior teacher within the Shambhala Tibetan Buddhist lineage and committed to its vision of an integrated path of inner and societal transformation. In 1986, he and his family immigrated with Rinpoche, from Colorado to Nova Scotia, Canada in furtherance of this commitment. Central to his practice and learning has been restorative action towards sustainable and environmentally healthy communities that at their core express the heart of awareness. He has been involved in this movement…
Learn more about Acharya Martin (Marty) Janowitz