EcoDharma: Rediscovering Our Environmental Wisdom
con Dr. Pasquale Verdicchio and Mayela Manasjan
April 4 - 9, 2020
"When human beings lose their connection to nature, to heaven and earth, then they do not know how to nurture their environment or how to rule their world – which is saying the same thing. Human beings destroy their ecology at the same time that they destroy each other. From that perspective, healing our society goes hand in hand with healing our personal, elemental connection with the phenomenal world." -Chögyam Trungpa.
One of our age's most pressing issues is humankind's relationship to its environment. In this program we will discuss aspects of environmental concern that may at times be divisive, that certainly merit discussion and further investigation, and that are undeniably relatable to all life on the planet. Through a variety of readings, we will uncover the underlying links between ecology and dharma and explore them further through meditation, and contemplation exercises. We will also learn about our climate crisis, evaluate our personal carbon emissions and create our own compassionate climate action plans. All participant travel will be offset by The Good Traveler carbon offset program.
This program is open to all levels of practitioners; no prerequisites.
---
Pay-It-Forward program tuition not including accommodations: $458 usd  We invite all who are able to do so to consider paying the Pay-It-Forward tuition rate. By doing so, you make it possible for us to offer scholarships to others, particularly our Mexico sangha, while also covering the direct cost of your stay here and contributing to our year-round operations. Please select "Pay-It-Forward Tuition Add-On" in Registration.
Full program tuition not including accommodations: $350 usd   We invite all who are able to do so to pay the full tuition rate.  By doing so, you cover the direct cost of your stay here and contribute to our year-round operating expenses.
Subsidized program tuition not including accommodations: 30% off Full Tuition  If the full tuition is unworkable for you, please pay the subsidized rate. By doing so you contribute towards the cost of your being here and everything it takes to keep Casa Werma operating year-round. Unfortunately, Casa Werma is not able to offer work/trade options at this time. Please type "SUBSIDIZED" in Discount Code in Registration.
Accommodations: There are several places to stay either onsite at Casa Werma or offsite as a "commuter" at our partner hotels.  A special discount of 15% is currently being offered to all of our retreat participants at Hotel Casa Encantada. Please use "WermaPP" discount code when making your reservation at their website.
Travel Arrangements: We recommend flights into Morelia airport (90 minutes away by car). We can help with travel arrangements, please inquire about options. Visit our How to Get Here page for more info.
Please email [email protected] with any further questions.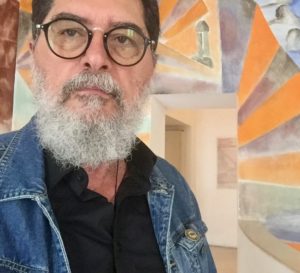 Dr. Pasquale Verdicchio
Pasquale Verdicchio has taught film, literature, and cultural studies in the Department of Literature at the University of California San Diego since 1986. Author and translator, he has published in English the works of poets Pier Paolo Pasolini, Sergio Atzeni, Alda Merini, and most recently Vivian Lamarque's The Golden Man(Ekstasis Editions, 2016). His own poetry collections include The House is Past (Guernica, 2000) and This Nothing's Place (Guernica, 2008). His Ecocritical Approaches to Italian Culture and Literature:The Denatured Wild was published in 2016 by Lexington. He is the recipient of the 2015 Muir Environmental Fellowship by Muir College, UCSD.
Learn more about Dr. Pasquale Verdicchio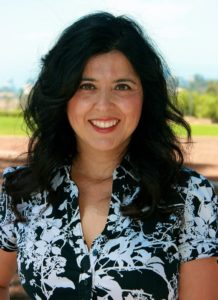 Mayela Manasjan
Mayela Manasjan believes in the importance of leading with 3 G's: Gratitude, Gentleness, and Generosity. She has worked diligently throughout her 19 year career as an environmental scientist and advocate in local government to protect the environment for the benefit of all current and future generations. Mayela is the Executive Director of Casa Werma, Chief Environmental Optimist (CEO) of The Manasjan Consultancy and podcast host of "Tiny Climate Challenge." She has also served on a variety of boards dedicated to engaging, educating, and empowering communities on critical environmental issues. She currently serves as an advisor to Shambhala International's Touching the…
Learn more about Mayela Manasjan