Catalyzing Communities for a Regenerative Future
con Kristen Victor, David McCullough and Kim Nadel
January 16 - 21, 2020
Imagine an abundant world, living within its resources.  A regenerative world rewarding innovation and inclusivity.  We envision a world of prosperous, resilient and sustainable communities, designing and implementing pathways to an equitable future.
We invite you to join our team at the beautiful Casa Werma, in Pátzcuaro, a Pueblo Magico, in the state of Michoacán, as we align with the Paris Agreement on Climate Control, the United Nations Sustainable Development Goals with Mexico's sustainable development policies and incentives and Patzcuaro's Plan de Desarrollo Municipal to create a global EcoCommunity business model, implementation and operational strategy.
Be a part of the change to co-create neighborhood scale equitable development and a self-sustaining community model with an international network of people who pool their talents and resources to develop inventive, community-driven, needs-based solutions. Together, we will immerse ourselves in the local culture, waste, water, food and energy of Patzcuaro, through biomimicry, community mapping, visualization, placemaking, local cuisine, community planning and innovative design.
Goal: 
Participants to immerse themselves with an open mind and heart in creating a prosperous blueprint for a sustainable community, catalyzed at Casa Werma and the macro community of Patzcuaro with the following goals:
Composition of a shared authentic vision, guided with a human centered approach in nature
Integration through development of natural resource intelligence, smart reliable technologies and creative placemaking
Curate community asset mapping through place, prosperity, healthy + wellbeing, living infrastructure and resource regeneration
Align fair, equitable policy with vibrant economics
Create a 5-year sustainable plan for Patzcuaro
Ideal Participant:
Like-minded humans including educators, visionaries, influencers, leaders, decision makers, developers and any inspired human interested in co-creating a sustainable future.
---
Early Bird Special $495 USD – Register by December 1, 2019
Registration $595 USD after December 2, 2019
NOTE: The Early Bird Special ($495) and the Registration fee ($595) does not include accommodations. Please refer to the "Rates for Full Tuition Plus Accommodations" on this page for a list of prices that include accomodations.
Final Deadline to register for this program is Monday, December 16, 2019
Community Participant Fee $50 USD/$965 Mexican pesos. Only available to Patzcuaro, Mexico residents. Participation limited to one session per day. Please type "PTZ50" in Discount Code in Registration.
Subsidized and Student tuition not including accommodations: 30% off Full Tuition.  If the full tuition is unworkable for you, please pay the subsidized rate. By doing so you contribute towards the cost of your being here and everything it takes to keep Casa Werma operating year-round. Unfortunately, Casa Werma is not able to offer work/trade options at this time. Please type "SUBSIDIZED" in Discount Code in Registration.
Pay-It-Forward program tuition not including accommodations: $703 USD.  We invite all who are able to do so to consider paying the Pay-It-Forward tuition rate. By doing so, you make it possible for us to offer scholarships to others, particularly our Mexican community, while also covering the direct cost of your stay here and contributing to our year-round operations. Please select "Pay-It-Forward Tuition Add-On" in Registration.
Accommodations: 
There are several places to stay either onsite at Casa Werma or offsite as a "commuter" at our partner hotels.  A special discount of 15% is currently being offered to all of our retreat participants at
Hotel Casa Encantada
. Please use "WermaPP" discount code when making your reservation at their website.
Travel Arrangements: 
We recommend flights into Morelia airport (90 minutes away by car). We can help with travel arrangements, please inquire about options. Visit our
How to Get Here
 page for more info.
Please email [email protected] with any further questions.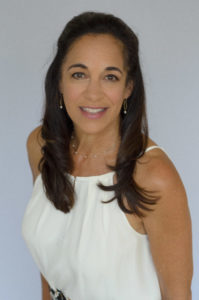 Kristen Victor
Kristen Victor founded Sustainability Matters in 2009, a consulting firm, catalyzing civic ecology, a fluid pattern of relations between humans, their ecosystem and the economy. Kristen collectively transforms business from traditional methods to regenerative, long-term vibrancy. She received her higher education degree with an emphasis in Biology and continued her Design post-graduate studies at the Art Institute of Chicago. With more than 20 years of experience in design, construction and technology integration, Kristen has committed the last 10 years working within neighborhoods and communities, guiding with forward thinking leadership, defined by experiential opportunities through application-based policy, striving to influence decision makers…
Learn more about Kristen Victor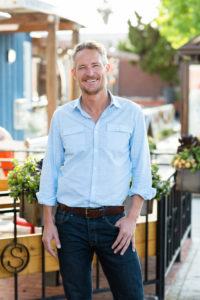 David McCullough
A graduate of Cal Poly University, San Luis Obispo, David formed McCullough Landscape Architecture as a sole proprietorship in 1999 while consulting for another firm. After wife and partner, Catherine joined the business in 2001 and became Chief Executive Officer and President in 2002; the firm became a woman-owned corporation and a certified Small Business by the State of California. With offices in San Diego and the Bay Area, McCullough creates spaces for hospitality, retail, mixed-use and institutional properties around the world. As principal landscape architect, David oversees all aspects of the design and production of firm projects at McCullough.…
Learn more about David McCullough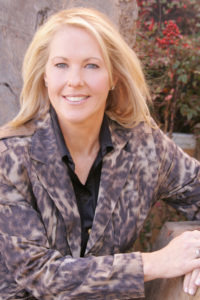 Kim Nadel
Kim Nadel, a green lifestyle design strategist, is an award-winning, certified interior designer and LEED Accredited Professional specializing in inspired sustainable living. Kim has over 25 years experience in healthy and efficient design materials and strategies for the living environment. She co-founded Sunflower Life Projects US, a comprehensive design collaborative with wellness and sustainability in mind. Her goal is to promote and foster wellness through thoughtfully planned design within truly equitable and sustainable communities. She has consulted with several groups, including The Permaculture Society in Southern Arizona, where she worked on a variety of areas from conceptual systems design to…
Learn more about Kim Nadel