Wind, Flag, Mind Moves – Global Reading
con Juan Felipe Herrera
November 6, 2020
Wind, Flag, Mind Moves – a Binational Contemplative Writers Series.
Mindfulness and creativity in the time of quarantine has proven to be challenging. But now more than ever, as we find ourselves unable to go outward, we are presented with the opportunity to turn inward. The Wind, Flag, Mind Moves series is an offering of exchanges designed to inspire writers along the creative path.
Join us for this unique virtual line-up of readings, workshops and discussions, where we engage with notable authors and meditation practitioners as we explore the relationship of contemplative practices, social action, and the written word.
Featured Guest: Juan Felipe Herrera, 21st United States Poet Laureate
DATE: November 6, 2020
TIME: 11:00 am Pacific/ 12:00 pm Mountain / 1:00 pm Central / 2:00 pm Eastern / 3:00 pm Atlantic / 7:00 pm UK
This is a one hour event that will feature selected readings by Juan Felipe Herrera. The program will be moderated by Tim Z. Hernandez, Author and Professor from University of Texas El Paso.
This writers series is open to everyone; no prerequisites. This series is offered in English; however, Spanish interpretation will be made available for participants whose first language is Spanish. Please register early and let us know if that is true for you.
Writers Series hosted by Mayela Padilla and Tim Z. Hernandez, Sponsored by Casa Werma and the University of Texas El Paso Department of Creative Writing.
---
Virtual Global Reading: FREE by generous sponsorship. Suggested donation: $10 – $20 usd. We invite all who are able to Pay-It-Forward. This is a year long writers series and by doing so, you make it possible for Casa Werma to cover our costs and offer scholarships to our workshop participants.
Program Details: This virtual event will be conducted on Zoom. At least 24 hours before the start time, a link to join the retreat will be sent to you via email.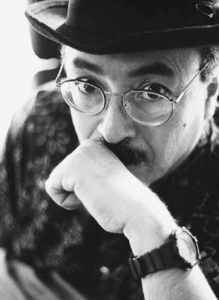 Juan Felipe Herrera
In 2015 Juan Felipe Herrera was appointed the 21st United States Poet Laureate, the first Mexican American to hold the position. In his statement of choice, Librarian of Congress James H. Billington said Herrara's poems "contain Whitman-esque multitudes that champion voices, traditions and histories, as well as a cultural perspective" that serve to illuminate our larger American identity. Herrera grew up in California as the son to migrant farmers, which he has commented strongly shaped much of his work. A Washington Post article tells the story that "As a child, Herrera learned to love poetry by singing about the Mexican…
Learn more about Juan Felipe Herrera