Write Out 2020, Write in 2021 – Writers Workshop
con Joan Kling, M.S.
January 16, 2021
Wind, Flag, Mind Moves – a Binational Contemplative Writers Series.
Mindfulness and creativity in the time of quarantine has proven to be challenging. But now more than ever, as we find ourselves unable to go outward, we are presented with the opportunity to turn inward. The Wind, Flag, Mind Moves series is an offering of exchanges designed to inspire writers along the creative path.
Join us for this unique virtual line-up of readings, workshops and discussions, where we engage with notable authors and meditation practitioners as we explore the relationship of contemplative practices, social action, and the written word.
Presenter: Joan Kling, M.S
Workshop: Write Out 2020, Write in 2021
"There are years that ask questions and years that answer." Zora Neale Hurston
As humans, we often hold onto resentments and hurts from past experiences. Hanging on to these real or imagined hurts prevents us from moving forward and being fully present to ourselves, our lives and the ones we love.
This virtual workshop is designed to help you release any lingering thoughts, feelings, and actions from 2020 that no longer serve you or are causing you pain. It's about forgiveness of self first, and others second. We will practice meditation and write "letters never to be sent." We will express our hurts and disappointments and then write letters of forgiveness of actions or inactions of ourselves and those of others. We will end the workshop by asking the universe to manifest our specific hopes, desires, and dreams for 2021.
This program is open to writers and all levels of meditation practitioners; no prerequisites.
DATE: Saturday, Janaury 16, 2021
TIME: 9:00 am Pacific/ 10:00 am Mountain / 11:00 am Central / 12:00 pm Eastern / 1:00 pm Atlantic / 5:00 pm UK
This series is offered in English; however, Spanish interpretation will be made available for participants whose first language is Spanish. Please register early and let us know if that is true for you.
Writers Series hosted by Mayela Padilla and Tim Z. Hernandez, Sponsored by Casa Werma and the University of Texas El Paso Department of Creative Writing.
---
Virtual Workshop: $25 – $50 usd. This program offers tiered pricing to accommodate most instances of financial need. $10 usd tuition for all students.
We invite all who are able to Pay-It-Forward. This is a year long writers series and by doing so, you make it possible for Casa Werma to cover our costs and offer scholarships to our workshop participants. If you are unable to attend at the subsidized tuition rate, we do have scholarships available. Please email [email protected] to request a scholarship.
Program Details: This virtual event will be conducted on Zoom. At least 24 hours before the start time, a link to join the retreat will be shared with all registered participants via email.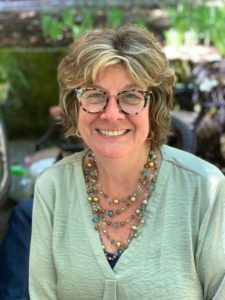 Joan Kling, M.S.
Joan Kling specializes in promoting peace and communication between individuals, teams and organizations. She excels in teaching self-leadership, team leadership and organizational leadership. Guided by the belief in everyone's intrinsic, unique value, Joan works tirelessly to bring out the best in everyone she meets. Her ability to see past the complexities of the human condition to the heart of every matter is unmatched. She is a certified professional coach, trainer, and keynote speaker guiding clients to create joy and embrace abundance in their lives. Joan uses writing to help others find the light within and to give them permission to let that light…
Learn more about Joan Kling, M.S.