Writing Retreat: Nature Inspired Creativity, Reconnecting With Our Kin
con Christina Burress
April 21 - 25, 2022
This 3-day writing retreat begins on Earth Day and is designed to revitalize your creativity by reconnecting to the wisdom and teachings of the natural world. We will discover how deepening our relationship with Nature can inspire writing, meaningful discussions, art-making, and good health. This retreat is intended for those who have an interest and comfort in writing, but who might also be visual artists, musicians, teachers, scientists, etc. All are welcome!
We will venture out of the "classroom" by making time to explore the 5 lush acres of Casa Werma and beyond. We will hike to the nearby El Estribo Grande, spend time on the edge of Lake Patzcuaro, and walk the streets of Patzcuaro herself. Wherever we are, we can slow down to observe life's movements, sounds, textures, and colors. With our offering of attention, Mother Nature reciprocates with her own beautiful language. By observing with a curious mind, resting in stillness, and bearing witness, we are invited to remember our deep connections and responsibility to the flora, fauna, and fungi of our planet. It is in these moments where we receive the gift to translate her messages. 
We will also spend time writing and reading in community. To encourage imagination and play, there will be guided meditations, visualizations, and writing prompts. We will discuss and share and hold space for what arises. You may write in whatever form pleases you including journaling, poetry, prose, memoir, novel, and non-fiction. If you are in the middle of a writing project then let this be a time for that too. This retreat is meant to encourage the artist in you and deepen your relationship with Mother Earth. You will leave refreshed and inspired! 
This program is open to all levels of meditation practitioners and writers; no prerequisites.
EN ESPAÑOL: Retiro de escritura: Creatividad inspirada en la naturaleza, reconectando con nuestros parientes.
Este retiro de escritura de 3 días comienza el Día de la Tierra y está diseñado para revitalizar tu creatividad al volver a conectarte con la sabiduría y las enseñanzas del mundo natural. Descubriremos cómo al profundizar nuestra relación con la naturaleza se puede inspirar la escritura, debates profundos, creación artística y buena salud. Este retiro está destinado a aquellos que tienen interés y se sienten cómodos con la escritura, pero que también pueden ser artistas visuales, músicos, maestros, científicos, etc. ¡Todos son bienvenidos!
Nos aventuraremos fuera del "aula" haciendo tiempo para explorar los 5 acres exuberantes de Casa Werma y más allá. Caminaremos hasta el cercano El Estribo Grande, pasaremos un tiempo en la orilla del lago de Pátzcuaro y caminaremos por las calles de Pátzcuaro. Dondequiera que estemos, podemos reducir la velocidad para observar los movimientos, sonidos, texturas y colores de la vida. Ofreciendo nuestra atención, la Madre Naturaleza nos corresponderá con su propio lenguaje hermoso. Al observar con una mente curiosa, descansar tranquilamente y dar testimonio, estamos invitados a recordar nuestras profundas conexiones y nuestra responsabilidad con la flora, la fauna y los hongos de nuestro planeta. Es en estos momentos donde recibimos el don de traducir sus mensajes.
También pasaremos tiempo escribiendo y leyendo en comunidad. Para fomentar la imaginación y el juego, habrá meditaciones guiadas, visualizaciones y sugerencias de escritura. Debatiremos y compartiremos y reservaremos espacio para lo que surja. Puede escribir en cualquier forma que le plazca, incluidos diarios, poesía, prosa, memorias, novelas y no ficción. Si estás en medio de un proyecto de escritura, deja que este sea un momento para eso también. Este retiro está destinado a alentar al artista que hay en ti y profundizar tu relación con la Madre Tierra. ¡Saldrás renovado e inspirado!
Este programa está abierto a todos los niveles de practicantes y escritores de meditación; sin requisitos previos.
Registration/Registro $600 usd, full program tuition not including accommodations. La matrícula completa del programa no incluye alojamiento.
Final Deadline to register for this program is March 15, 2022. Fecha límite de registro: 15 de marzo del 2022.
Pay-It-Forward program tuition not including accommodations: $708 usd  We invite all who are able to do so to consider paying the Pay-It-Forward tuition rate. By doing so, you make it possible for us to offer scholarships to others, particularly our Mexico sangha (community), while also covering the direct cost of your stay here and contributing to our year-round operations.  Please select "Pay-It-Forward Tuition Add-On" in Registration.
Subsidized program tuition not including accommodations: 20% off Full Tuition  If the full tuition is unworkable for you, please pay the subsidized rate. By doing so you contribute towards the cost of your being here and everything it takes to keep Casa Werma operating year-round. Unfortunately, Casa Werma is not able to offer work/trade options at this time. Please type "SUBSIDIZED" in Discount Code in Registration.
Matrícula del programa subsidiado sin incluir alojamiento: 20% de descuento en la matrícula completa. Si la matrícula completa no es factible para usted, pague la tarifa subsidiada. Al hacerlo, contribuye al costo de su estadía aquí y todo lo que se necesita para que Casa Werma funcione todo el año. Desafortunadamente, Casa Werma no puede ofrecer un intercambio por trabajo en este momento. Por favor, escriba "SUBSIDIZED" en el Código de descuento en el Registro.
We invite all who are able to do so to pay the full tuition rate. By doing so, you cover the direct cost of your stay here and contribute to our year-round operating expenses at Casa Werma.
Off Site Hotel Accommodations: For those who are interested in staying off site. We recommend the following hotels in Centro Patzcuaro:
All of them offer a discount to our participants if you mention "Casa Werma" and they are within 5-20 minutes walking distance to our meditation center.
Travel Arrangements:
We recommend flights into Morelia airport (90 minutes away by car). We can help with travel arrangements, please inquire about options. Visit our How to Get Here page for more info. All participant air travel will be offset by The Good Traveler carbon offset program.
 Please email [email protected] with any further questions.
Manda un correo electrónico a [email protected] si tienen más preguntas.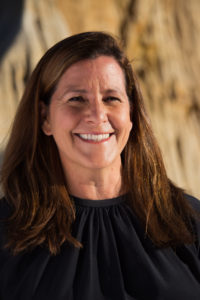 Christina Burress
Christina Burress has been teaching writing since 2007 to students of all ages. She has designed and implemented both in-person and online courses whose aim is to increase confidence, inspire creativity, and encourage artistic collaboration with the natural world. She currently teaches at the University of California at San Diego Extension's Creative Writing Certificate Program and the School of Education's Arts in the Curriculum Masters degree at Lesley University in Cambridge, Massachusetts. Christina is a Shamanic Reiki practitioner. She holds a BA in Rhetoric from the University of California at Berkeley, and a MFA in Creative Writing from Naropa University.…
Learn more about Christina Burress