10-Day Mahamudra & Trekcho Retreat
con Richard John
March 8 - 19, 2024
The training in recognizing mind essence is this: short moment repeated many times. There is no other way.  –Tulku Urgyen
Vajrayana practitioners are invited to join us for the 12th (almost annual) Mahamudra and Trekchö Retreat at Casa Werma. Based on the transmission of the nature of mind by the guru, these are essential practices of the path of wisdom. As they belong to the "practice lineages"–the Kagyu and Nyingma–emphasis will be on the profound simplicity of direct experience over scholarship.
This 10-day retreat will mix the mahamudra investigations from the classic Kagyu text Pointing Out the Dharmakaya with pith trekcho instructions from lineage masters, including Chögyam Trungpa, Tashi Namgyal, Yeshe Tsögyal, Mipham the Great, Paltrul Rinoche, Tulku Urgyen, and HH Dilgo Khyentse.
To be authentic, mahamudra and trekcho must be infused with devotion, so each day will include supplications and guru yoga practice. Most of the retreat will be in silence, with ample time for circle conversation, lujong exercise, interviews and personal study. It will also include practice of the Stroke of Ashe.
Prerequisites: Participants must be vajrayana practitioners who have received the pointing out transmission from the Vidyadhara, Sakyong Mipham, or the Vajra Regent or Dorje Loppön on behalf of the Vidyadhara.
Please register early: Space is limited. All participants must enter the retreat at the very beginning and commit to the entire 10-day retreat. 
---
Full program tuition not including accommodations: $900 usd. We invite all who are able to do so to pay the full tuition rate.  By doing so, you cover the direct cost of your stay here and contribute to Casa Werma's year-round operating expenses.
A dual program discount of $80 USD is offered to all participants enrolled in BOTH the 10-Day Mahamudra retreat and the Dralas of Casa Werma in 2024 and will be added to your guest statement after you register for both.
Heart Gifts: It is customary to offer a monetary heart gift to a dharma teacher. This is a significant source of income for many teachers. Gifts are voluntary, and any amount will be appreciated. There will be an opportunity to do this near the end of the retreat.
Pay-It-Forward program tuition not including accommodations: $1008 usd.  We invite all who are able to do so to consider paying the Pay-It-Forward tuition rate. By doing so, you make it possible for us to offer scholarships to others, particularly our Mexico sangha, while also covering the direct cost of your stay here and contributing to Casa Werma's year-round operations. Please select Pay-It-Forward Tuition Add-On in Registration.
Subsidized program tuition not including accommodations: 20% off Full Tuition  If the full program tuition is unworkable for you, please pay the subsidized rate. Unfortunately, Casa Werma is not able to offer work/trade options at this time. Please type "SUBSIDIZED" in Discount Code in Registration.
Off Site Hotel Accommodations: For those who are interested in staying off site. We recommend the following hotels in Centro Patzcuaro:
All of them offer a discount to our participants if you mention "Casa Werma" and they are within 5-20 minutes walking distance to our meditation center.
Travel Arrangements: We recommend flights into Morelia airport (90 minutes away by car). We can help with travel arrangements, please visit our How to Get Here page for more info or send us an email at: [email protected] with any further questions. All participant air travel will be offset by The Good Traveler carbon offset program.
Please email [email protected] with any further questions.
Teacher / Maestr@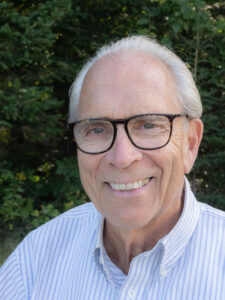 Richard John
Richard John, an early student of Chögyam Trungpa Rinpoche, has served as acharya for Sakyong Mipham Rinpoche for 20 years. He completed the first three-year retreat at Gampo Abbey, and now teaches Shambhala Buddhist meditation courses full time. Richard and his wife Liz reside in Halifax, Nova Scotia.
Learn more about Richard John