Writing from the Heart: A Contemplative Writing Retreat
con Melinda Rothouse and Mayela Padilla Manasjan
April 29 - May 3, 2024
This 4-day contemplative writing retreat is a wonderful opportunity to connect with your writing at Casa Werma a beautiful, nature-filled retreat environment. By observing with a curious mind and tender heart, resting in stillness and bearing witness, we are invited to reconnect with ourselves, our written words and the world around us.
This retreat is open to writers of all levels and genres and will include contemplative writing prompts and exercises, plenty of writing time, group discussion and sharing of your work if desired.  This retreat is meant to inspire and encourage the writer in you, deepen your relationship with yourself and your writing and make some new friends in the process. All are welcome!
Early Bird Special $600 usd – Register by December 31, 2023.
Registration $700 usd, full program tuition not including accommodations.
Final Deadline to register for this program is March 31, 2023. 
Pay-It-Forward program tuition not including accommodations: $808 usd  We invite all who are able to do so to consider paying the Pay-It-Forward tuition rate. By doing so, you make it possible for us to offer scholarships to others, particularly our Mexico sangha (community), while also covering the direct cost of your stay here and contributing to our year-round operations.  Please select "Pay-It-Forward Tuition Add-On" in Registration.
Subsidized program tuition not including accommodations: 20% off Full Tuition  If the full tuition is unworkable for you, please pay the subsidized rate. By doing so you contribute towards the cost of your being here and everything it takes to keep Casa Werma operating year-round. Unfortunately, Casa Werma is not able to offer work/trade options at this time. Please type "SUBSIDIZED" in Discount Code in Registration.
Off Site Hotel Accommodations: For those who are interested in staying off site. We recommend the following hotels in Centro Patzcuaro:
All of them offer a discount to our participants if you mention "Casa Werma" and they are within 5-20 minutes walking distance to our meditation center.
Travel Arrangements:
We recommend flights into Morelia airport (90 minutes away by car). If you need help with travel arrangements, please inquire about options. Visit our How to Get Here page for more info. All participant air travel will be offset by The Good Traveler carbon offset program.
Please email [email protected] with any further questions.
Teachers / Maestr@s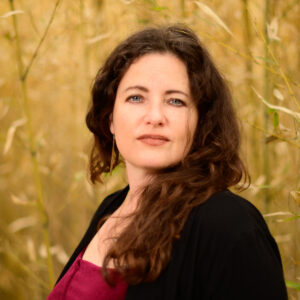 Melinda Rothouse
Melinda Rothouse is a professional creativity coach, consultant, author, and educator, as well as a meditation and contemplative arts teacher, based in Austin, Texas. She is also a singer/songwriter/bass player. Her creative and professional work embrace a lifelong love of learning with an emphasis on journey and process. A former teacher of comparative religions, she holds a Ph.D. in psychology with a specialization in creativity studies. She is the author of two books: A Mindful Approach to Team Creativity and Collaboration: Creating a Culture of Innovation, drawing on insights from her doctoral research and her experiences working with organizational leaders and teams, published…
Learn more about Melinda Rothouse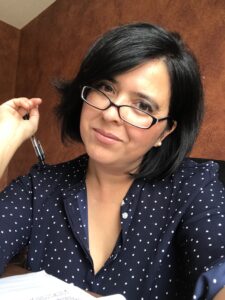 Mayela Padilla Manasjan
Mayela Padilla Manasjan is the Executive Director of Casa Werma a Buddhist meditation center, podcast host of "Tiny Climate Challenge" and author of a new book of poetry, "Orange Line to Tennessee." She is a former Adjunct Professor teaching environmental science at UC San Diego Extension. She has also served on a variety of boards dedicated to engaging, educating, and empowering communities on critical environmental and social justice issues. She has a Bachelor of Science degree in Environmental Systems with an emphasis in Ecology, Behavior and Evolution from the University of California San Diego and a Master of Science in…
Learn more about Mayela Padilla Manasjan