Where Do We Go From Here? A Cradle of Loving Kindness for Vajrayana Practitioners Looking Forward on Our Paths
con Dan Hessey
January 19 - 26, 2019
In this program we will collaborate to create an inclusive context for all the doubts, feelings, ideas and emotions that we all are finding in our lives and practices these days.
We will practice and live together, and have time to discuss and process what we are going through in the context of the Shambhala teachings we have been studying.
We aspire to set a table that is big enough to accommodate everything we feel, even if those feelings don't know how to talk to each other yet. Together, we will look for next steps in our journey, and raise our gaze so we can find a genuine path forward.
There is no better place for this intimate journey than the drala-soaked garden of Casa Werma!
Retreat will include opportunities to practice and explore Ashe Mahamudra, ngondro, and werma practice at any level with a foundation in deepening through shamatha and Shambhala Meditation.
This retreat will meet group practice requirements for ngondro, werma and Scorpion Seal practitioners.
---
Travel Arrangements:
We recommend flights into Morelia airport (90 minutes away by car). We can help with travel arrangements, please inquire about options. Visit our How to Get Here page for more info.
Pay-It-Forward program tuition not including accommodations: $563 usd  We invite all who are able to do so to consider paying the Pay-It-Forward tuition rate. By doing so, you make it possible for us to offer scholarships to others, particularly our Mexico sangha, while also covering the direct cost of your stay here and contributing to our year-round operations. Please select Pay-It-Forward Tuition Add-On in Registration.
Full program tuition not including accommodations: $455 usd   We invite all who are able to do so to pay the full tuition rate.  By doing so, you cover the direct cost of your stay here and contribute to our year-round operating expenses.
Subsidized program tuition not including accommodations: 30% off Full Tuition  If the full tuition is unworkable for you, please pay the subsidized rate. By doing so you contribute towards the cost of your being here and everything it takes to keep Casa Werma operating year-round. Unfortunately, Casa Werma is not able to offer work/trade options at this time. Please type "SUBSIDIZED" in Discount Code in Registration.
Please email casawerma@gmail.com with any further questions.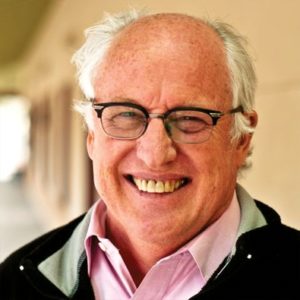 Dan Hessey
Daniel Hessey discovered the dharma in 1973 through Trungpa Rinpoche's book Meditation in Action and moved to Tail of the Tiger (now Karmê Chöling) the following year. He has lived in Shambhala communities — Karmê Chöling, Shambhala Mountain Center, and Marpa House -­- for the majority of his adult life. He served as co-director of what is now Shambhala Mountain Center from 1985 to 1992, and served on its Board of Directors for five years. He has taught the Shambhala dharma extensively in the United States, Canada, Mexico and Australia. Before becoming an acharya, he served for two years as…
Learn more about Dan Hessey