Women's Wisdom Weekthun
con Shastri Sandra Ladley
January 25 - February 1, 2020
We can make ourselves miserable or we can make ourselves strong. The amount of effort is the same.
* * *
Things falling apart is a kind of testing and also a kind of healing.

~~Ani Pema Chodron
This retreat is for women to come together in a beautiful setting surrounded by lush gardens to experience deep meditation practice, sacred community and creative expression. We will have the opportunity to connect deeply with ourselves with the aspiration to return home refreshed with the strength, passion and personal alignment to meet these challenging times with an open heart and mind.
The program will included extended periods of sitting meditation and silence, teachings and discussion, circle practice, movement, ritual and creative exercises drawing on the five elements to help us settle deeply into ourselves and community.
This program is for women who are looking to reconnect to themselves, find their voice, and ignite their passion. Women who want to listen deeply to themselves and others. Women who want to experience freedom of expression without judgment. Women who want to connect with nature, their bodies, their heart and others who are on a journey of waking up.  Women who want to let go of what is in the way of their inner truth and release old stories and old patterns.
This program is open to all levels of practitioners; no prerequisites.
We will be creating safe space for women practitioners of all identities and gender non-binary practitioners.
The retreat will meet the requirements of practice and study for a Shambhala weekthun.
For those on the Vajrayana path, it will include the option of a daily session of Ngondro or Sadhana practice in the sacred place where Chogyam Trungpa received the Werma Sadhana.
This program is taught in English. Spanish interpretation will be made available for participants whose first language is Spanish. Please register early and let us know if that is true for you.
---
Pay-It-Forward program tuition not including accommodations: $563 usd  We invite all who are able to do so to consider paying the Pay-It-Forward tuition rate. By doing so, you make it possible for us to offer scholarships to others, particularly our Mexico sangha, while also covering the direct cost of your stay here and contributing to our year-round operations. Please select Pay-It-Forward Tuition Add-On in Registration.
Full program tuition not including accommodations: $455 usd   We invite all who are able to do so to pay the full tuition rate.  By doing so, you cover the direct cost of your stay here and contribute to our year-round operating expenses.
Subsidized program tuition not including accommodations: 30% off Full Tuition  If the full tuition is unworkable for you, please pay the subsidized rate. By doing so you contribute towards the cost of your being here and everything it takes to keep Casa Werma operating year-round. Unfortunately, Casa Werma is not able to offer work/trade options at this time. Please type "SUBSIDIZED" in Discount Code in Registration.
Accommodations: There are several places to stay either onsite at Casa Werma or offsite as a "commuter" at our partner hotels.  A special discount of 15% is currently being offered to all of our retreat participants at Hotel Casa Encantada. Please use "WermaPP" discount code when making your reservation at their website.
Travel Arrangements: We recommend flights into Morelia airport (90 minutes away by car). We can help with travel arrangements, please inquire about options. Visit our How to Get Here page for more info.
 Please email [email protected] with any further questions.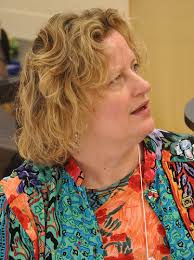 Shastri Sandra Ladley
Sandra Ladley is a long-time meditation practitioner and a Shastri or senior Shambhala Buddhist resident teacher for the San Francisco Bay Area. She is the Program Director and a core faculty member for the Karuna Training program in Contemplative Psychology in North America.  Sandra teaches Buddhist, Contemplative Psychology and Dharma Art programs internationally. Sandra draws on a wealth of experience as a teacher, counselor, and manager in business, technology, mental health, hospice, and creative arts settings to bring depth, warmth and humor to her teaching.  
Learn more about Shastri Sandra Ladley