Riding the Energy of Emotions & Qi Gong levels 1-3
con Acharya Dale Asrael
April 15 - 22, 2020
Our human emotions can be a spiral of confusion or a vehicle of awakening.  This retreat engages practices drawn from Buddhist meditation which reveal the wisdom inherent within the direct experience of emotional energy. Qi Gong is a series of exercises that cultivates body strength and tranquility of mind, using techniques for conserving, gathering, cultivating, nourishing, and transforming the energies that are the source of a healthy body and a clear mind. The techniques promoted by this specific Qi Gong strain include self-massage, hamstring, calisthenic exercises, marrow cleansing, and breath regulation. Meditation, contemplative movement, inquiry, and exploration of sense perceptions form the basis of this retreat.
Qigong is designed to cultivate strength of body and calmness of mind through Taoist practices that integrate movement, breath, and qi (or internal energy) to promote health and longevity. A form of gentle, relaxing exercise, qigong strengthens joints, muscles, tendons, and bones, increases flexibility, stimulates the circulation of energy in our body, and enhances mental clarity.  Qigong is also an excellent way to gently introduce mobility and relaxation to persons who have physical challenges. The workshop includes talks on qigong, Hua Tu (considered the founder of Chinese medicine) and Taoist internal alchemy. This intensive is a rare opportunity to receive instruction in two unique qigong lineages, the Pre-Celestial Limitless Gate School (Xiantianwujimen) and the Yiquan
School.
 This program is open to all levels of practitioners; no prerequisites.
---
Pay-It-Forward program tuition not including accommodations: $563 usd  We invite all who are able to do so to consider paying the Pay-It-Forward tuition rate. By doing so, you make it possible for us to offer scholarships to others, particularly our Mexico sangha, while also covering the direct cost of your stay here and contributing to our year-round operations. Please select "Pay-It-Forward Tuition Add-On" in Registration.
Full program tuition not including accommodations: $455 usd   We invite all who are able to do so to pay the full tuition rate.  By doing so, you cover the direct cost of your stay here and contribute to our year-round operating expenses.
Subsidized program tuition not including accommodations: 30% off Full Tuition  If the full tuition is unworkable for you, please pay the subsidized rate. By doing so you contribute towards the cost of your being here and everything it takes to keep Casa Werma operating year-round. Unfortunately, Casa Werma is not able to offer work/trade options at this time. Please type "SUBSIDIZED" in Discount Code in Registration.
Accommodations: There are several places to stay either onsite at Casa Werma or offsite as a "commuter" at our partner hotels. A special discount of 15% is currently being offered to all of our retreat participants at Hotel Casa Encantada. Please use "WermaPP" discount code when making your reservation at their website.
Travel Arrangements: We recommend flights into Morelia airport (90 minutes away by car). We can help with travel arrangements, please inquire about options. Visit our How to Get Here page for more info.
 Please email [email protected] with any further questions.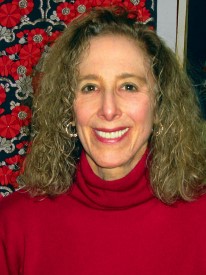 Acharya Dale Asrael
Dale Asrael, growing up in a suburb of Washington, DC, studied music and dance and, even as a young child, ruthlessly searched for answers. Through her Jewish ancestry, she learned to celebrate the sacredness of life and, simultaneously be aware of the depth of human suffering. After completing university studies in film and Eastern religions, Dale moved to Canada in 1970, disheartened by the Vietnam War. Shortly after she took Refuge Vows at the Kagyü Center in Vancouver, British Columbia, Dale heard reports of a "revolutionary young lama" who was teaching about chaos and wisdom. She journeyed to Boulder to…
Learn more about Acharya Dale Asrael