Ten-Day Mahamudra Retreat
con Richard John
March 3 - 14, 2022
Restricted to Shambhala tantrikas, who have attended Vajrayana Seminary or Sacred World Assembly.
This annual Mahamudra Retreat at Casa Werma will be structured according to the classic text by the Karmapa IX, "Pointing Out the Dharmakaya." This retreat will align the traditional investigation and pointing out instructions of mahamudra and trekcho. The lung for this practice will be given at the beginning of the retreat.
Mahamudra, the "great seal," is among the most profound streams of teaching and practice of Vajrayana Buddhism. Revered as a powerful support for all other tantric practices, it is also extremely simple and direct, focused on recognizing and gaining confidence in the true nature of mind through direct experience.
This retreat is appropriate for Shambhala tantrikas at all levels of practice. Scorpion Seal practitioners will have two separate sessions for the SSA "morning practices."
All participants must enter the retreat at the very beginning and commit to the entire 10-day retreat. 
---
Full program tuition not including accommodations: $650 usd   We invite all who are able to do so to pay the full tuition rate.  By doing so, you cover the direct cost of your stay here and contribute to Casa Werma's year-round operating expenses.
Pay-It-Forward program tuition not including accommodations: $758 usd  We invite all who are able to do so to consider paying the Pay-It-Forward tuition rate. By doing so, you make it possible for us to offer scholarships to others, particularly our Mexico sangha, while also covering the direct cost of your stay here and contributing to Casa Werma's year-round operations. Please select Pay-It-Forward Tuition Add-On in Registration.
Subsidized program tuition not including accommodations: 30% off Full Tuition  If the full program tuition is unworkable for you, please pay the subsidized rate. Unfortunately, Casa Werma is not able to offer work/trade options at this time. Please type "SUBSIDIZED" in Discount Code in Registration.
Off Site Hotel Accommodations: For those who are interested in staying off site. We recommend the following hotels in Centro Patzcuaro:
All of them offer a discount to our participants if you mention "Casa Werma" and they are within 5-20 minutes walking distance to our meditation center.
Travel Arrangements: We recommend flights into Morelia airport (90 minutes away by car). We can help with travel arrangements, please visit our How to Get Here page for more info or send us an email at: [email protected] with any further questions.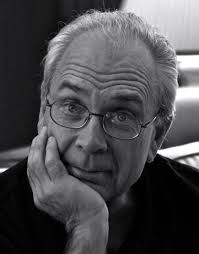 Richard John
An early student of Chogyam Trungpa Rinpoche, Richard was appointed an acharya by Sakyong Mipham Rinpoche. For many years he has taught Shambhala Buddhist programs in North America, New Zealand, Australia, Mexico and Chile. After careers as a designer and a management consultant, he served as director of the Halifax Shambhala Centre. He completed the first three-year group retreat at Gampo Abbey, and he now teaches full time. Richard and his wife Liz reside in Halifax, Nova Scotia.
Learn more about Richard John