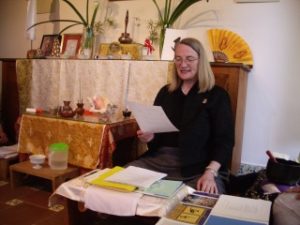 Acharya Judith Simmer-Brown, Ph.D., is Distinguished Professor of Contemplative and Religious Studies at Naropa University in Boulder, Colorado, where she has taught since 1978.  She has been a Shambhala Acharya since 2000, and teaches internationally.
Her teaching specialties are meditation practice, compassion, Shambhala teachings, Buddhist philosophy, tantric Buddhism, and contemplative higher education.  Her book, Dakini's Warm Breath (Shambhala 2001), explores the feminine principle as it reveals itself in meditation practice and everyday life for women and men.  She has also edited Meditation and the Classroom:  Contemplative Pedagogy for Religious Studies (SUNY 2011). She and her husband, Richard, have two adult children and three grandchildren.
---
 Books
"Buddhists Comment on the Rule of St. Benedict" (Penguin/Putnam, 2001), co-authored with Joseph Goldstein, Norm Fischer, Yifa, and Br. David Steindl-Rast.
"Dakini's Warm Breath: The Feminine Principle in Tibetan Buddhism"(Shambhala, 2001)
Events with Acharya Judith Simmer-Brown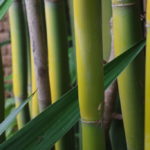 Limitless Ayatanas: Scorpion Seal and Werma Practice Intensive
March 17, 2020
Discovering the Sacredness of Sense Perceptions through the Werma Sadhana In some religious traditions, sense perceptions are regarded as problematic, because they arouse worldly desires.  However, in the Shambhala tradition, which is a secular tradition rather than a religious one, sense perceptions are regarded as sacred.  They are regarded as basically good.  They are a natural gift, a natural ability that human beings have.  They are a source of wisdom. –Chogyam Trungpa, Rinpoche, from Shambhala: The Sacred Path of the Warrior One of the most provocative teachings in the Werma Sadhana is that our ayatanas, or sense gates, are limitless.…