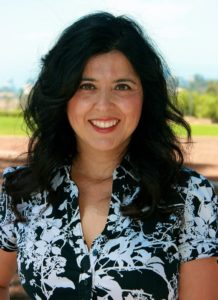 Mayela Manasjan believes in the importance of leading with 3 G's: Gratitude, Gentleness, and Generosity. She has worked diligently throughout her 19 year career as an environmental scientist and advocate in local government to protect the environment for the benefit of all current and future generations.
Mayela is the Executive Director of Casa Werma, Chief Environmental Optimist (CEO) of The Manasjan Consultancy and podcast host of "Tiny Climate Challenge." She has also served on a variety of boards dedicated to engaging, educating, and empowering communities on critical environmental issues. She currently serves as an advisor to Shambhala International's Touching the Earth Collective, Climate Reality Project's Climate Business Working Group and the San Diego Energy District.
Among her environmental and sustainability achievements, Mayela was instrumental in developing Climate Action Plans that require 100 percent clean energy for the cities of Encinitas and Del Mar, California. She is the proud recipient of the 2017 Climate Leader Award from the San Diego Regional Climate Collaborative.
Mayela prides herself in being a life long learner and has a Bachelor of Science degree in Environmental Systems with an emphasis in Ecology, Behavior and Evolution from the University of California San Diego and a Master of Science in Executive Leadership from the University of San Diego.
Events with Mayela Manasjan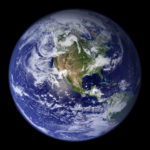 EcoDharma: Rediscovering Our Environmental Wisdom
April 4, 2020
"When human beings lose their connection to nature, to heaven and earth, then they do not know how to nurture their environment or how to rule their world – which is saying the same thing. Human beings destroy their ecology at the same time that they destroy each other. From that perspective, healing our society goes hand in hand with healing our personal, elemental connection with the phenomenal world." -Chögyam Trungpa. One of our age's most pressing issues is humankind's relationship to its environment. In this program we will discuss aspects of environmental concern that may at times be divisive,…